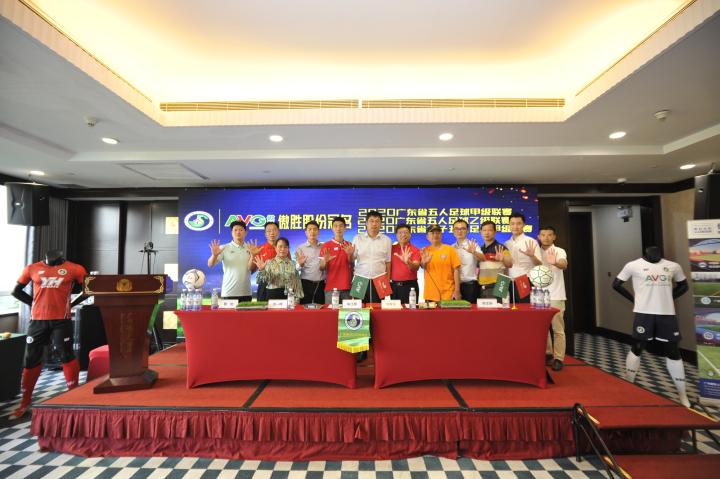 (All real shots in this article are provided by team photographer Long Guoen)
(本文中所有真实照片均由团队摄影师龙国恩提供)
At 15:15 on October 15, 2020, "2020 Aosheng shares the 9th Guangdong Province Futsal Division A and B League, and the 8th Guangdong Province Guangdong Women's Top 5 League General Title Press Conference" in Guangzhou The No. 2 Hall on the 7th floor of the Sunshine Hotel was held. Mr. Liu Xiaowu, President of Guangdong Futsal Association, Mr. Zhu Jiangfeng, General Manager of Guangzhou Aosheng Artificial Turf Co., Ltd., Song Ziwei, Assistant to General Manager, Li Zhikun, Marketing Director, Liu Yihui, General Manager of Yiwa Sports, Guangdong Futsal Ms. Li Hong, secretary of the party branch of the Association, as well as colleagues from the media, representatives of 23 teams from various cities in Guangdong Province and some heavyweight guests attended the conference.
2020年10月15日15:15," 2020奥胜股份在广州七号二号馆举行了第9届广东省五人制足球甲乙联赛,第8届广东省女子五强总冠军新闻发布会"。阳光酒店一楼举行。广东省五人制足球协会会长刘晓武先生,广州奥胜人造草坪有限公司总经理朱江峰先生,总经理助理宋子伟,市场总监李志坤,亿和总经理刘义辉体育,广东五人制足球协会党支部书记李虹女士以及媒体同仁,广东省不同城市的23个团队的代表和一些重量级的嘉宾出席了会议。
The 9th Guangdong Futsal Division A and B League, and the 8th Guangdong Women's Futsal Division A (Guangdong Women's Five A) League are traditional brand events hosted by Guangdong and Guangdong Super League. This year has entered the 9th year. , This competition is still exclusively sponsored by Guangzhou Aosheng Artificial Turf Co., Ltd., and a signing ceremony was held at the press conference. This is Guangzhou Aosheng Artificial Turf Co., Ltd., after the three consecutive Guangdong Province Futsal City Champions Cup and three Guangdong Province Futsal Leagues, the two sides once again cooperated and joined forces. I believe this time. The event will be more successful!
第九届广东五人制足球甲级联赛和乙级联赛,以及第八届广东女子五人制足球甲级联赛(广东省女子五甲联赛)是由广东省和广东省超级联赛主办的传统品牌赛事。今年已经进入了第九年。 ,该比赛仍由广州奥盛人造草坪有限公司独家赞助,并在新闻发布会上举行了签字仪式。这是广州奥胜人造草坪有限公司,在连续三届广东省五人制足球冠军杯和三个广东省五人制足球联赛之后,双方再次进行了合作并联手。我相信这次。活动将更加成功!
[碜]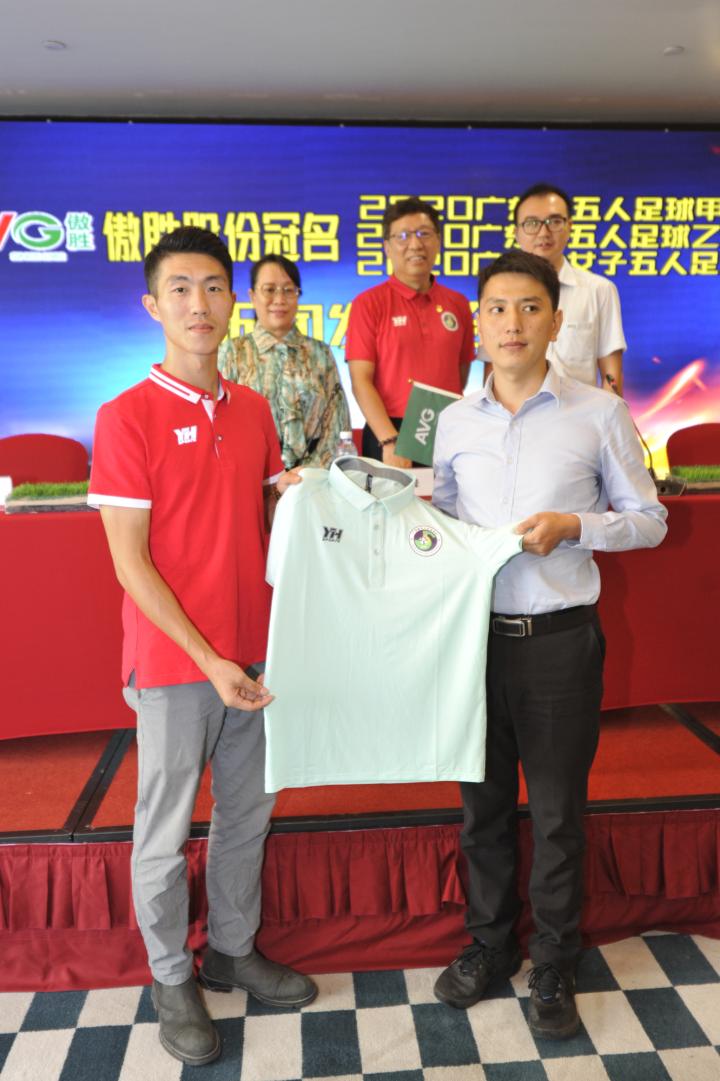 It is reported that Guangzhou Aosheng Artificial Turf Group is a world-class professional supplier of new material systems for sports, leisure and decoration such as artificial grass and football facilities. Osheng has two production bases in national development zones. It is the only company in China that provides its own products for the Olympic Games, Asian Games and Universiade, and has become the exclusive supplier of the National Stadium "Bird's Nest". Its products reach FIFA, Qulian, Rugby The highest standards of the association, products are exported to more than 100 countries. In July 2016, Aosheng successfully listed on the New Third Board, and it is the first high-end artificial turf and football facility system in China (stock code 837878).
据悉,广州奥盛人造草皮集团是世界一流的体育,休闲和装饰用新材料系统的专业供应商,例如人造草和足球设施。奥胜在国家开发区有两个生产基地。它是中国唯一一家为奥运会,亚运会和大运会提供产品的公司,并已成为国家体育场"鸟巢"的独家供应商。其产品达到国际足联、,联,橄榄球协会的最高标准,产品远销一百多个国家。 2016年7月,奥胜成功在新三板上市,这是中国第一个高端人造草皮和足球设施系统(股票代码837878)。
Five brothers said with a smile at the conference: Today we are holding a press conference for the ninth Guangdong Futsal League General Title at the five-star Sunshine Hotel, China's best artificial grass manufacturer, Aosheng for many years. Become the main sponsor of our five-a-side football match! This is our honor! So we specially selected a very auspicious time to hold the press conference-at 15:15 on the 15th (three 15s).
五兄弟在大会上笑着说:今天,我们在中国最佳人造草生产商奥胜五星级阳光饭店举行了第九届广东五人制足球联盟总冠军的新闻发布会。成为我们五人制足球比赛的主要赞助商!这是我们的荣幸!因此,我们特别选择了一个非常吉祥的时间举行新闻发布会,即15日15:15(三个15s)。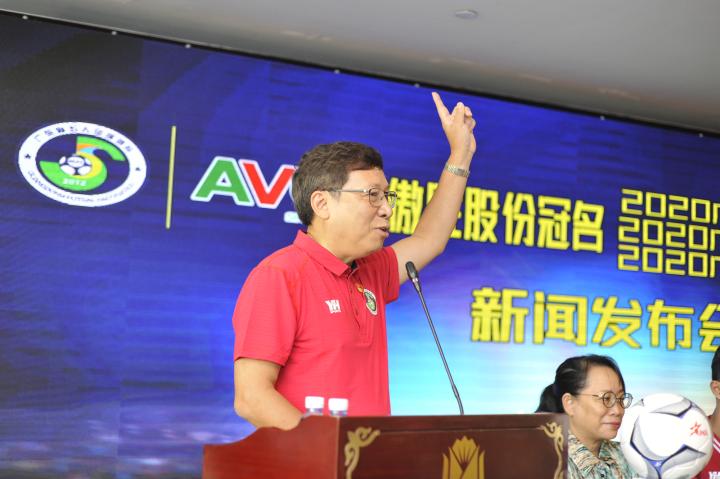 Brother Fifth said: When I was the boss of the Sun Gods football team more than 20 years ago, I remember that Mai Chao wanted me to tell the players-never play on artificial grass, because I would hurt my knees or ankles. I still remember, But at that time our artificial grass technology was very poor, which was indeed a big problem! but! What is a market economy? It is neither a capital nor a society, it is a great invention of mankind! Against the background of the crazy global development of the football industry, artificial turf technology has also developed rapidly to adapt to market needs. Do you remember the last Canadian Women's World Cup? All use artificial grass! It is said that some women's football players raised objections to FIFA. What did FIFA officials say? They said-don't talk about your women's football, men's football will also go to artificial grass in the future! why? ? ?
第五兄弟说:20多年前,当我担任太阳神足球队的老板时,我记得麦超要我告诉球员们,千万不要在人造草地上踢球,因为那样会伤到我的膝盖或脚踝。我仍然记得,但是那时我们的人造草技术非常差,这确实是一个大问题!但!什么是市场经济?它既不是资本也不是社会,它是人类的伟大发明!在足球行业全球疯狂发展的背景下,人造草皮技术也迅速发展以适应市场需求。您还记得上届加拿大女足世界杯吗?都用人造草!据说有些女子足球运动员对国际足联提出异议。国际足联官员怎么说?他们说-不要谈论您的女子足球,将来男子足球也将变成人造草坪!为什么? ? ?
Because the cost of maintaining natural grass is too high, it will hinder the development of football! In the future, only aristocrats may be able to play on natural grass, football has become a luxury! Then this sport is over!
因为维护天然草的成本太高,它将阻碍足球的发展!将来,只有贵族才能在天然草地上踢球,足球已成为一种奢侈!然后,这项运动结束了!
[碜]
Therefore, I especially admire the unique vision of Chairman Zhu of Osson. Under his leadership, an artificial grass company in Guangzhou has developed quietly. Currently, there are production bases in two national economic development zones. Products are sold in more than 100 countries. Moreover, artificial grass is used in hockey, football, airports, and almost all schools. In the future, it is possible that the roof of our large-scale real estate project will all become an artificial turf five-a-side football field. The development of Osheng artificial turf-unlimited!
因此,我尤其钦佩奥斯森朱董事长的独特愿景。在他的领导下,广州的一家人造草公司悄然发展。目前,在两个国家经济开发区都有生产基地。产品销往100多个国家。此外,曲棍球,足球,机场和几乎所有学校都使用人造草。将来,我们大型房亚博视频软件下载地产项目的屋顶有可能全部变成人造草坪五人制足球场。奥胜人造草坪的发展无限!
Futsal is one of the three football events of FIFA. It has a long history. There are 168 member countries in the world. It has hosted 8 World Cups, the Champions League, AFC Champions League, AFC Champions League, European Cup, and Asian Cup. , Because of the low threshold and high participation! Great influence! Five-a-side football should be a perfect combination of national fitness and competitive sports, which can quickly move the sports industry.
五人制足球是FIFA的三大足球赛事之一。历史悠久。世界上有168个成员国。它已经主办了8届世界杯,冠军杯,亚冠联赛,亚冠联赛,欧洲杯和亚洲杯。 ,因为门槛低和参与度高!影响很大!五人制足球应该是国民健身和竞技体育的完美结合,可以快速推动体育产业的发展。
Therefore, we have developed the five-a-side football competition system in Guangdong Province to the 9th level of the league (provincial level 3, city level 3, county level 3), the cup has been played for 10 years and 10, and the women's provincial league has also entered the 8th. Session. This is very worth showing off!
因此,我们将广东省的五人制足球比赛体系发展到联赛的第9级(省级3级,城亚博在哪里下载软件市级3级,县级3级),杯赛已经打了10年10年了,并且女子省级联赛也进入了第八名。会议。这是非常值得炫耀的!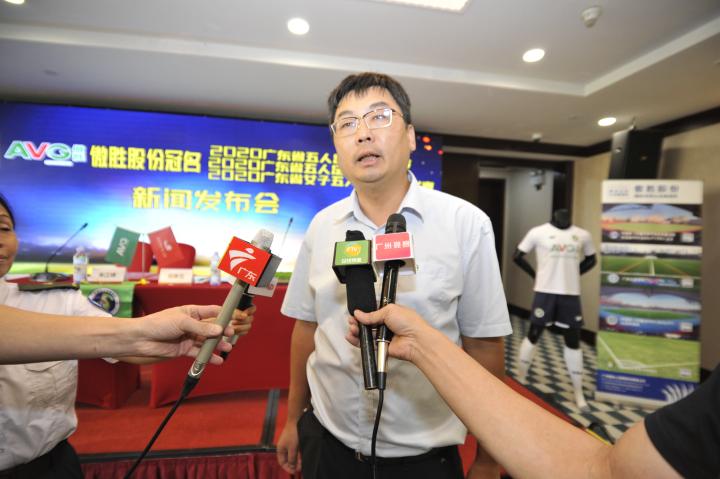 In the first 8 men's matches and the first 7 women's matches, we produced a total of 1,572 shooters (repetitive statistics) and scored 5,079 goals. So many players can enjoy the fun of scoring and let more Of the common people participate in the football game, this is our purpose of hosting the game!
在前8场男子比赛和前7场女子比赛中,我们总共生产了1,572个射手(重复统计),打进了5,079个进球。如此众多的球员可以享受得分的乐趣,让更多的普通百姓参加足球比赛,这就是我们主办比赛的目的!
So far, in China, provincial sports leagues are still rare. We in Guangdong have institutionalized, normalized, and hierarchical five-a-side football matches, and men and women's matches go hand in hand! This is definitely ranked first in China and is currently the largest regional grassroots football league in China! .
到目前为止,在中国,省级体育联盟仍然很少。我们广东省已经对五人制足球比赛进行了制度化,规范化和等级划分,男女比赛齐头并进!绝对是中国第一,目前是中国最大的地区性基层足球联赛! 。
Among the top 100 original sports events copyright value list published by the National Academy of Sports Copyright Value, our Guangdong League One is ranked 40th in the country with a copyright value of 88 million yuan, and the Guangdong Women's League Five is copyrighted The value of 51 million is ranked 51st in the country.
在国家体育总局著作权价值研究所发布的前100项原始体育赛事著作权价值清单中,我们的广东甲乙联赛以8.8亿元的版权价值在全国排名第40位,而广东省女子甲乙联赛的版权价值排名第40。 5100万名全国51名。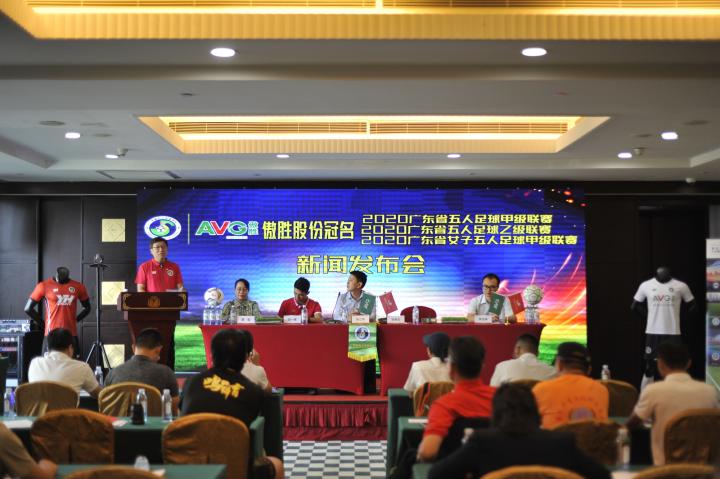 Each session of the Guangdong League A will last for three months, staged 91 intense and wonderful men's and women's five-a-side football matches for football fans! In addition to the general title sponsor of the event, we also have other sponsors of the event to help our society to organize the event! Including Yiqi Sports, Guangyao Jingxiutang, Guangdong Tongtianxia, ​​Zhanjiang Painted Water, Weixi Technology (judging artifact), Guangzhou Sunshine Hotel, Tongxi spicy sauce, Karenya, Otis sports watches, etc. The competition is hosted by Guangdong The escort of the Provincial Medical Auxiliary Volunteer Service Corps is also a major feature of this tournament!
广东甲A联赛每届将持续三个月,为球迷们举办了91场激烈而精彩的男女五人制足球比赛!除了活动的总冠军赞助商,我们还拥有其他活动的赞助商,以帮助我们的社会组织活动!包括宜奇体育,广药经秀堂,广东通天下,湛江彩水,微溪科技(判断神器),广州阳光酒店,同溪麻辣酱,卡伦尼亚,奥的斯运动手表等。比赛由广东省主办医疗辅助志愿服务团也是该比赛的主要特色!
Everyone expects that our Guangdong Futsal Division A, Division B, and Guangdong Women's Five A League can further boost the national fitness and sports industry. We will definitely make Aosheng artificial grass famous at home and abroad through our competitions, through our game after game, and through the spread of our game! The game will be played from October 18th to January 10th next year at the Guangzhou Tianhe YH Trend Football Park.
每个人都希望我们的广东五人制足球甲级联赛,乙级联赛和广东省女子五甲联赛可以进一步推动全国健身运动产业的发展。我们一定会通过比赛,一场又一场的比赛以及比赛的传播,使奥胜人造草在国内外享誉盛名!比赛将于明年10月18日至明年1月10日在广州天河YH潮流足球公园举行。